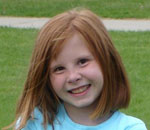 Welcome to the Starke County Youth Club!
The Starke County Youth Club, Inc. (SCYC) exists to support children and families. We believe that children deserve a safe, enriching environment with positive role models. At SCYC all projects build on this mission and concept. We have become mortar that children and families can rely upon to keep their daily lives solid and secure. Our projects include after-school and summer program sites and a recreational basketball program. The Club environment encourages a life long love of learning.
For us, after-school is a great time to learn and grow. We host programs at least three hours each weekday at locations across the county. Our sites include: Liberty Elementary in North Judson, Oregon-Davis Elementary in Hamlet, and Knox Community Elementary in Knox. We're also proud to announce our newest site, located at Oregon-Davis Jr./Sr. High School in Hamlet. Our programs are built to answer the wide variety of needs found in our membership, from safety to academic struggles. Check out our SCYC Fact Sheet.
We invite you to take a look through our pages and see what we're all about. See how you can get involved! You can also visit us on Facebook for more recent photos and news. SCYC's fb page